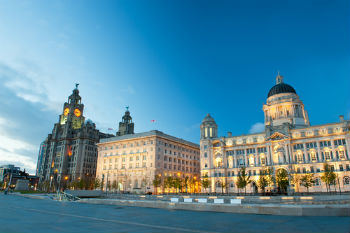 One of the greatest challenges facing the newly elected metro mayors is achieving inclusive growth, new research has revealed.
The second annual Inclusive Growth Monitor, published by the University of Manchester and the Joseph Rowntree Foundation, reveals how Local Enterprise Partnerships (LEPs) are performing on inclusive growth.
It found Liverpool City Region, Tees Valley, the Black Country and Greater Birmingham and Solihull were among the areas with the biggest challenge to boost both prosperity and inclusion overall.
Dave Innes, economist at JRF, said: 'Ensuring everyone benefits from economic growth should be the number one item on the new mayor's to-do list. Our research highlights that while many places have made encouraging progress, people living are still not benefitting from the country's economic success.
'Driving up employment, wages and skills are crucial to delivering inclusive growth and rebalancing the economy. Mayors should work with businesses and the national government to deliver prosperity and opportunity for all within their regions.'
Dr Anthony Rafferty, co-author of the report and senior researcher at the University of Manchester, added: 'For national and local government the Inclusive Growth Monitor lays down the considerable challenge of reflecting on how national policy and innovation at the local level may improve performance in terms of both economic inclusion and prosperity, helping deliver a more equitable and inclusive form of economic growth.'