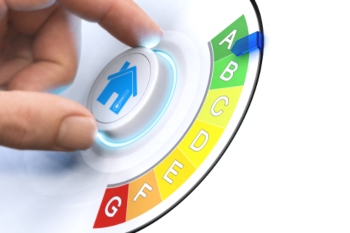 All new buildings will have to meet tough new energy efficiency standards under plans published by the Government.
The Government said all new homes will be expected to produce 75-80% lower carbon emissions compared to current levels by 2025. An interim target of 31% lower carbon emissions has been set from 2021.
Existing homes will also be subject to higher standards with a requirement for replacement, repairs and parts to be more energy efficient.
Housing Minister, Christopher Pincher, said: 'The radical new standards announced today will not only improve energy efficiency of existing homes and other buildings, but will also ensure our new homes are fit for the future, by reducing emissions from new homes by at least 75%.
'This will help deliver greener homes and buildings, as well as reducing energy bills for hard-working families and businesses.'
Julie Hirigoyen, chief executive at the UK Green Building Council, commented: 'It's a big relief that the Government has ditched its original proposal to scrap the Fabric Energy Efficiency Standard (FEES). We had long argued that scrapping the FEES would be a highly retrograde step, meaning in some cases that a home that would fail current Building Regulations because of poor fabric could pass the 2021 regulations.
'Meanwhile, the many local authorities that have declared climate emergencies will also be relieved that Government has confirmed that in the immediate term they can still set higher energy performance standards for new homes than those mandated by Building Regulations. But they, like us, will be disappointed that Government hasn't completely ruled out curtailing their powers in the future.'