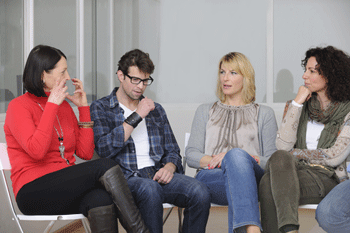 Local authorities have been urged to involve recovering alcohol and drug users in developing treatment services.
A new guide, published by Public Health England (PHE), outlines the benefits of involving ex-users in the design and development of services, such as increasing confidence and the suitability of treatment.
'Those who have recovered from addiction themselves have the experiences, and often the expertise, to help others and can make an important contribution to the development of successful services,' said Rosanna O'Connor, director of alcohol, drugs and tobacco at PHE.
'We know that the journey to recovery from addiction is challenging and different people need different things to get there, from family and friends to jobs and homes, as well as whatever specialist treatment and support might be needed. Flexible approaches that engage the service users are essential to meeting these needs.'
The Service User Involvement guide describes four different levels of service user involvement, from co-developing their own care plan through to running recovery-focused enterprises.