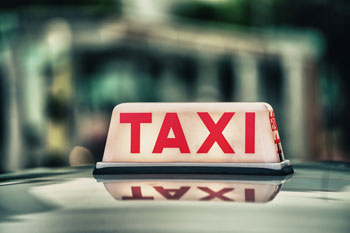 A new guide to help local authorities decide if someone should be granted a taxi or private hire licence has been published today by the Institute of Licensing (IoL).
The exploitation uncovered in Rotherham and other areas has highlighted the 'potentially catastrophic consequences' of inadequate vetting of licence holders. The guidance aims to provide a level of consistency and stop applictants from 'shopping' between authorities.
The guidance, which can be used alongside a council's own local policy, considers how the history of the applicant or licence holder is relevant to their 'suitability'. This includes previous convictions and any other information discovered by the licensing authority.
President of the IoL, James Button, said: 'These guidelines are the result of over two years work by the working party, which recognised there was a clear need for up-to-date guidance to assist local authorities in determining whether a person was safe and suitable to hold a hackney carriage or private hire licence.
'They will enable local authorities to promote high standards, for the benefit of their communities and visitors, and will also assist in the creation of a more consistent approach across England and Wales. I would urge local authorities to adopt them.'
The guide has been produced in partnership with the Local Government Association (LGA), National Association of Licensing and Enforcement Officers (NALEO) and Lawyers in Local Government (LLG).
Tim Briton, national licensing lead for LLG, added: 'The Deregulation Act 2015 drove a coach and horses through that local control, and councils now struggle with the influx of drivers and vehicles licensed elsewhere but working in their area. It cannot be right that a person who has had their licence revoked by one council can get licensed elsewhere by a council with a lower threshold for "acceptable" criminal conduct.
'This guidance will go a long way to stamping out this practice, by providing a much needed national benchmark.'