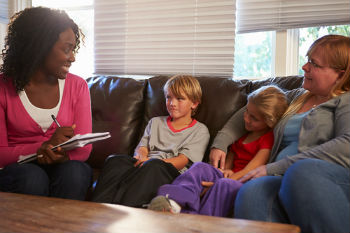 Leeds City Council and Calderdale Council have joined forces to create a new database that can be used to provide more effective support to vulnerable residents in Leeds.
Calderdale Council originally created the system, which they launched in 2004, in order to help manage adult social care records. It contains information on all the adults the council supports.
Leeds became interested in utilising the system to provide support for people living in their city and began working with Calderdale to further develop the software.
The system equips the city's social workers with a tool to collect, store and manage information about their residents. It also gives them the opportunity to see the actions and decisions of others and spot concerns through the database.
This new integrated method of storing information about vulnerable residents will be particularly advantageous for dealing with residents in remote areas.
The two councils are also working closely together to share resources and expertise to continually improve this system.
Cllr Lisa Mulherin, Leeds City Council's executive member for health, wellbeing and adults, said: 'Demand for adult social care is increasing at a time when resources are more and more stretched, meaning it is vital that we find ways to work more efficiently so we can continue to effectively support vulnerable adults. Working with our colleagues in Calderdale to develop joint solutions is another great example of this.'
'This new software,' she added, 'will mean our social workers will have the important information they need at their fingertips which will allow them to respond better and faster to the needs of the people they work with.'