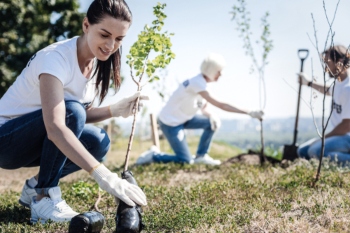 The first of at least three new community forests will be created in Plymouth and South Devon, the Government has confirmed.
The new Plymouth and South Devon Community Forest is part of the Government's commitment to treble tree planning rates in England by the end of this Parliament.
It will be funded through the Nature for Climate Fund (NCF) and will plant up to 500ha of woodland by 2025.
Cllr Patrick Nicholson, deputy leader of Plymouth City Council, said: 'We are thrilled to be joining the Community Forest family and excited for the many benefits that it will bring Plymouth and the surrounding area.
'The forest chimes a chord with so many of the aspirations we're trying to achieve economically, environmentally and for health and wellbeing here in Plymouth and I'm excited to get started on the next stage.'
Young people will be invited to lead on aspects of the new forest, from naming it to developing its design, management and strategy.