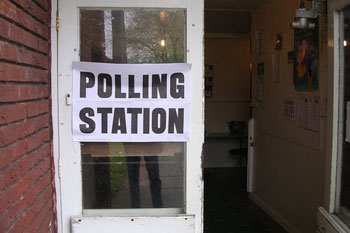 The new 'metro mayors' will be well placed to become integration 'champions' for their areas, report says.
A new study by British Future has argued the election of mayors for six new city-regions across England this Thursday is a 'major opportunity' to address integration issues.
The think tank claimed there had been a lack of a 'properly-implemented integration strategy' from central Government, as well as a lack of powers at the regional and local level to promote integration between communities.
This has left what the report's authors describe as an 'integration policy vacuum'.
The new mayors are ideally placed to develop integration strategies that address the specific challenges in their own regions and secure support from citizens across the new city-regions.
The report – entitled Integration: from national rhetoric to local reality - recommended that they should appoint new deputy mayors for integration, leading an Office for Citizenship and Integration in each of the new combined local authorities.
Professor Ted Cantle, leading authority on community cohesion and author of the Cantle Report after the 2001 race riots in northern England, supported the report's recommendations.
'Integration cannot be left to chance, it needs champions in every town and city – and all have different local issues which a deputy mayor can recognise and support.
'The deputy mayor can also create a real sense of partnership and purpose and bring together local businesses, schools, housing associations, faith organisations and local and voluntary agencies.
'We need unity more than ever to respond to those that seek to create divisions.
'Deputy mayors can begin to build bridges and create a real sense of belonging in their areas and, most of all, to develop practical actions to help all communities come to terms with change and build a common purpose.'
Sunder Katwala, director of British Future, said: 'We have never put in place a proper integration strategy in this country. Yet getting integration right so we live well together matters to everyone in Britain.
'It's a big part of the immigration anxieties that played out in the Brexit vote and that parties must respond to in the General Election.
'Governments need to get it right, but integration mostly happens in the towns and cities where we live.The new mayors could be game-changers for integration in the six city-regions that go to the polls this week – understanding the specific integration challenges of their region and with wide-ranging powers and budgets to address them.
'Appointing a deputy mayor for integration would show that the new mayors take integration seriously, and give responsibility to a high-profile individual to make it work across their region.'
Read our feature looking if the mayoral elections could herald a rebirth of local democracy.