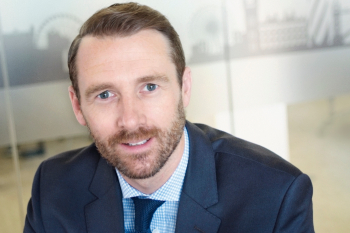 In the latest step to boost housebuilding, the government has announced draft regulations to encourage councils to create New Town Development Corporations.
The move is designed to help local authorities take a more proactive role in housebuilding, the ultimate objective being to build "the right homes in the right places".
If we're serious about making a dent in the housing crisis and generating better value from public sector land, we need the full range of commercial models at our disposal.
New Town Development Corporations are a welcome addition to the toolkit for councils. Where new settlements form part of an authority's ambition, they may make sense as the best means to develop a masterplan, assemble land and access finance.
However, this approach is unlikely to be appropriate for all authorities. So while the Local Government Association has welcomed the measures, it has called for the borrowing cap to be lifted to enable more councils to make a real difference.
Access to greater resources would help councils to get building, but that's not to say that certain authorities aren't already delivering housing at scale and pace.
The reality is that a number are already finding plenty of innovative and progressive ways to do that.
Development and regeneration: one size doesn't fit all
Councils should consider different approaches driven by their communities' specific housing needs and social issues, as well as broader economic and cultural aims.
Many local authorities are playing an active role via direct development, land disposals, development agreements and arms-length development companies. As councils are deepening their involvement in housebuilding, they are taking a more sophisticated stance and looking for more than a capital receipt for their land. Increasingly, they are demanding a greater share of the reward and in return are prepared to shoulder more risk.
Morgan Sindall Investments (MSIL) is seeing increased appetite in long-term strategic joint property ventures, which can be mixed-use and cover a portfolio of sites, meaning they are more than capable of delivering socio-economic regeneration in the round.
Councils' ambitions for such partnerships are clearly ramping up too. Since 2011, MSIL has formed a £0.5bn joint venture with Bournemouth Borough Council, a £1bn programme with Slough Borough Council, and this April signed a £2bn partnership with Herts Living Limited, a company owned by Hertfordshire County Council. Each is a 50:50 partnership that will span 20 years or more. With the interests of both partners fully aligned, our partners are able to retain control over how its land is developed and the pace and scale of that development – and at the same time receive a capital receipt for its land and a 50% share of the development profits generated by the partnership.
So while New Town Development Corporations can support the delivery of new settlements, councils are already delivering significant numbers of homes and jobs, and making a marked social and cultural impact, alongside healthy development returns which can be reinvested back into services and the community.
What's important is that both private sector partners and public sector landowners – not only councils, but NHS Trusts, transport authorities and other arms of government – start by focusing on the outcomes they want to achieve.
A property joint venture won't be right in every scenario – it's up to councils to decide what's right for it and select the best tool in the growing toolkit.
Adrian Turner is director of new partnerships at Morgan Sindall Investments