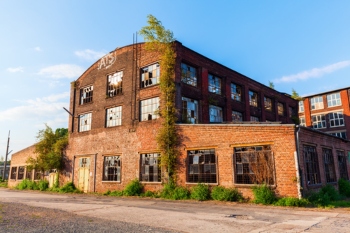 Under proposals announced by the housing secretary, Robert Jenrick, on 16 January 2021, the public will be able to convert vacant plots of land and derelict buildings into new homes or community spaces. This follows the Government's drive to increase development on brownfield land and would extend to unused publicly owned social housing and garages.
The Local Government Planning and Land Act 1980 gives the secretary of state the power to direct a body, set out in Schedule 16 to that Act, to take steps to dispose of their interest in that land where that land is not being used or not being sufficiently used. That power now operates as part of the policy known as the Community Right to Contest. Strand 2 of that policy is operated by the Ministry of Housing, Communities and Local Government to which this consultation relates. Since 2014, only 192 requests have been submitted under Strand 2, of which 145 were refused, 10 were withdrawn, 9 are still pending, 27 were not a valid request and just one direction to order disposal was issued.
Under the proposals, it would make it easier to challenge councils and other public organisations to release land for development. Underused public land could be sold to individuals or communities by default, unless there is a compelling reason the owner should not retain it, and the public bodies would need to have clear plans for the land in the near future, even if only a temporary use before later development. The intention would be for the new process to be fast and simple, and the secretary of state would act as an arbiter to ensure fairness and speedy outcomes in all cases. If the land were determined to be underused with no plans to bring it into use, it would be sold and the person making the request could have first right of refusal to purchase.
These proposals are at an early stage, but they raise a number of unanswered questions: as set out above, to avoid a sale of land by default, public bodies would need to have clear plans for land in the near future, but what would this mean in practice? For example, when would the plans need to be formulated, and what would be an acceptable timeline for the implementation of such plans?
The Government is considering publishing a definition of land that is unused or underused but in the absence of such a definition, what would meet that description? A definition of such terms will clearly be necessary. Further, the proposals indicate that such land could be sold to individuals or communities by default absent a compelling reason not to do so but what would constitute such a compelling reason? Any of these matters could be the subject of litigation through the courts, which is likely to be both expensive and time-consuming. The appetite for litigation may well be increased where the intention is to develop the land concerned, and where margins could be substantial.
Furthermore, one of the stated aims of the proposals is to allow the public to convert vacant plots of land and unused buildings into new homes or community spaces but it is not clear how this would restrict private developers from simply buying the land and developing it for their own profit. It is of note that the consultation raises the issue of whether conditions ought to be imposed on the disposal of land, for example, that a sale could only be to someone with the intention to redevelop a site, but to what extent would this promote or safeguard community assets?
It is not clear whether these proposals will become law, and if so, when they would come into effect, and how they would work in practice. However, should they be brought into effect following the consultation process, public bodies up and down the country would need to urgently review their underused or unused land, social housing stock and garages, and decide how much of it they would like to retain, and how much of it they would be prepared to sell. In respect of the land that they would like to retain, as things stand, in order to avoid a sale by default, they would need to identify clear plans for it in the near future, even if only on a temporary basis before any longer-term future use.
The consultation will close on 13 March 2021.
Matthew Feldman is a barrister at Cornerstone Barristers