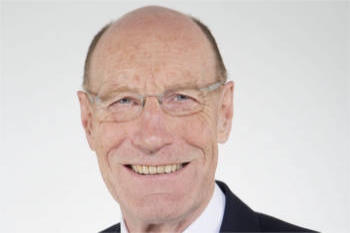 The Government should identify 'priority cities' and set aside £30bn for a pipeline of infrastructure projects by 2040 as part of an expansion of devolution, the National Infrastructure Commission (NIC) has urged.
In its 2021 annual monitoring report, the NIC welcomed the move to give eight metro mayors five-year budgets starting 2022/23 - the cash includes £4.2bn for urban transport - but called for the programme to be expanded.
The report states: 'Projects on the scale needed will take a decade to deliver so work should start now on identifying priority cities for a pipeline of major projects, and setting aside funding in the order of £30 billion by 2040 to support development of specific programmes in partnership with cities.
'City authorities should be set the goal of raising at least 25% of the cost of any major improvements locally, with government working with them to ensure the right mechanisms are available for raising this funding.'
The commission's chair Sir John Armitt (pictured above) said that the Government's 2020's policy statements 'set the bar high: 2021 must be a year of turning policy goals into delivery'.
The report adds: 'The government should consider how to bring together local devolution and longer-term funding into a new model, putting decision making into the hands of local leaders but also making clear how they will be accountable for delivering benefits locally.
'Devolved budgets should be spread to more cities and places across the country and embedded in legislation to mark a permanent change away from short term, fragmented funding pots.'
Sir John added: 'We also remain of the view that major, long-term investment is needed in urban public transport outside London if we are to tackle congestion in some of our largest cities and stimulate economic growth.'
This article first appeared on Transport Network.