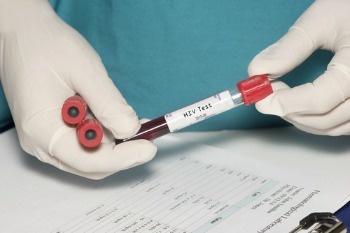 The NHS is to make a drug, which has been shown to dramatically reduce the risk of HIV infection and was the subject of a lengthy legal battle, available from next month.
NHS England confirmed yesterday it will provide pre-exposure prophylaxis (PrEP) to around 10,000 people as part of a three-year trial from September onwards.
The drug has been shown to reduce the risk of HIV infection by more than 90%. NHS England said the three-year trial will be the largest single study of its type in the world.
Sexual health clinics in London, Brighton, Manchester, Liverpool and Sheffield are expected to be amongst the first to start enrolling people in the trial.
More clinics will join the trial in October and it should be fully implemented across England by April 2018 at the latest.
It follows a High Court battle between the NHS and council leaders, who claimed that the health service should fund the drug and not local authorities.
The legal case finished in August last year, after judges ruled that the NHS should fund the drug.
'This major new intervention should complement and supercharge the wide-ranging and increasingly successful effort to prevent HIV,' said NHS England chief executive, Simon Stevens.
'It's another milestone in more than three decade's worth of progress in tackling one of humanity's major health challenges.'
The chief executive of the Terrence Higgins Trust, Ian Green, said he was pleased that NHS England has announced a start date for the trial.
'The priority must now be to make sure that the trial is rolled our speedily across the country, and that no-one at risk of HIV is left behind.' Last year's High Court decision was welcomed at the time by the Local Government Association.
'We argued that NHS England was wrong in law and that its power including commissioning for preventative purposes, such as HIV-related drugs,' said community and wellbeing portfolio holder, Cllr Izzi Seccombe, speaking in 2016.