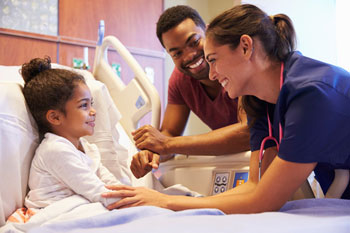 Patients could be stranded in hospital and routine operations could be delayed unless the Government addresses the social care crisis, leading health organisations have warned.
In a letter to the prime minister, the health leaders call for a comprehensive and funded plan to support social care services through the winter months.
Without this, the members of the Health for Care coalition warn that the NHS will be unable to deal with the backlog of routine operations and more patients will end up in emergency departments.
Niall Dickson, chief executive of the NHS Confederation and chair of the Health for Care coalition, said: 'COVID-19 has highlighted the critical role that social care plays in supporting the NHS, but it has also exposed a fractured, understaffed and underfunded system in desperate need of reform.
'Social care services urgently need immediate funding to deal with the aftermath of the pandemic and to prepare for the possibility of further localised outbreaks, as well as a long-term plan, which successive governments have failed to deliver.'
Health service leaders argue that the targets for resuming services are 'unrealistic' due to the reduced capacity of services and workforce vacancies.