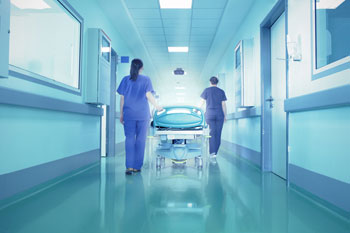 A 'substantial' portion of new NHS funding will come from reductions in the public health grant for local authorities, committee chair says.
The health committee chair, Dr Sarah Wollaston, has written to the chancellor warning against pronouncements which give a 'false impression' about the state of the NHS' finances.
The Government claims NHS England will receive £10bn in additional health spending up to 2020-21.
However, Dr Wollaston said this figure 'is not only incorrect but risks giving a false impression that the NHS is awash with cash'.
'The £10bn figure can only be reached by adding an extra year to the spending review period, changing the date from which the real terms increase is calculated and disregarding the total health budget,' she said.
Dr Wollaston warned the chancellor that a 'substantial part' of the increase in the national health services' funding will come from reductions in areas of health spending which fall outside of the NHS' budget, such as public health grants to councils.
The committee chair said these reductions amount to £3.5bn in real terms between 2014-15 and 2020-21.
This puts 'at risk the achievement of the Five Year Forward View' which called for a radical upgrade in prevention and public health, Dr Wollaston said.
The letter, which was signed by other members of the health committee, also warned the chancellor that 'urgent action' was needed to improve the state of social care.
Dr Wollaston quoted a number of passages from the Care Quality Commission's latest State of Care report to the effect that adult social care was approaching a 'tipping point' and that the NHS cannot deliver the Five Year Forward View without addressing this issue.