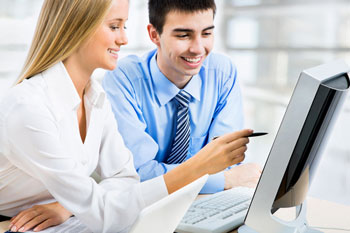 Local government leaders have urged councils to bid for money to improve the use of technology for adult social care services.
It follows the announcement by NHS England that £4.8m will be made available to support digital adult social care projects.
This could include using technology to share information between care providers, the NHS and local authority social services.
Other uses could be to highlight when someone risks losing their independence because of health, social and environmental indicators.
Cllr Ian Hudspeth, chairman of the Local Government Association's community wellbeing board, said: 'This is important funding that will help councils alongside local care providers and other partners better use technology to improve the lives and experiences of people needing or receiving social care.
'The funding will support better information sharing between local organisations and with local people, which will help to ensure that care is more effectively coordinated and person-centred.
'By supporting pioneering, safe and secure data sharing, the funding will also enable councils and their partners to more effectively support people in managing their own health and wellbeing.
'We encourage councils, working with local partners to bid for funding. Through initiatives that are designed with people, it will better enable them to live the lives they want to lead.'