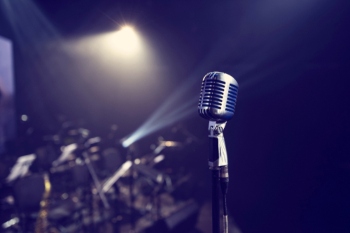 Grassroots music venues across England are the first recipients of the Government's £1.57bn Culture Recovery Fund, the culture secretary has announced.
The £3.36m Emergency Grassroot Music Venues Fund is being shared among 135 venues across England who applied for support during the coronavirus pandemic.
An additional £1.1m was also brought forward, increasing the fund from £2.25m to £3.36m to help as many venues as quickly as possible.
'This Government is here for culture and these grants today show we are determined to help our exceptional music industry weather the covid storm and come back stronger,' said culture secretary, Oliver Dowden
'Grassroots music venues are where the magic starts and these emergency grants from our £1.57bn fund will ensure these music venues survive to create the Adeles and Ed Sheerans of the future.
'I encourage music fans to help too by supporting music and cultural events as they start to get going again. We need a collective effort to help the things we love through Covid.'
Darren Henley, CEO Arts Council England, commented: 'This much-welcomed emergency investment from the government into grassroots music venues will have a profoundly positive impact on England's music ecology, and today's news will mean a great deal to the many artists, audiences and communities they serve across the country.
'I'm pleased that the Arts Council has been able to use its expertise to administer this fund, ensuring that we are supporting music venues in these challenging times.'