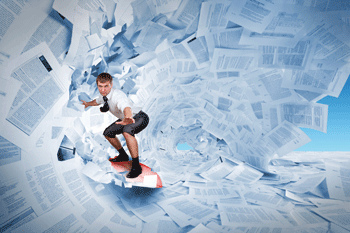 Well-heeled cricket fans will soon be able to enjoy the game from a smart hotel, eating at a Marco Pierre restaurant and relaxing later with a round of golf – all in the leafy surroundings of Hampshire. So who is behind this lotus-eating lifestyle choice for the modern cricket lover? A Russian oligarch, perhaps, or a sheikh from an oil rich desert kingdom? Not at all. The owners and investors in this upmarket venture are none other than Eastleigh Borough Council.
Why would a district council decide that the future lies in developing an 175 room hotel at the Aegeas Bowl, home of Hampshire County Cricket Club? Council leader Keith House is in no doubt. 'Quite a lot of councils are really cautious about these things,' he says, 'but we took the view way back in 2008/9, that we really had no option but to look at other ways of raising money.
'We had the advantage of being relatively debt free,' he adds, 'so we snapped up commercial properties for our portfolio and we took a much more commercial approach to our existing assets whether they were arts facilities or country parks. We could use solar panels to earn money from feeder tariffs and so on. We put our assets to work.'
Eastleigh BC has invested more than £100m to create that longer-term income stream. Acquiring the ground, the golf course and the hotel will generate an annual net income of around £2m and create 500 local jobs. This is in addition to the council's existing property portfolio, which has expanded massively over the past few years and already nets a similar annual sum in income. The council also plans to set up a limited liability partnership with developers and housing associations to build houses for leasehold sale, private rental and social housing.
Yet Eastleigh is not alone in its pioneering approach. A number of councils have reacted to the disappearance of that hefty slice of their budgets that once came from government grants by bolstering the income side of their balance sheets.
In Basingstoke and Deane, just 30% of the authority's income comes from grant and council tax, with the rest coming from other sources. We are not talking about revenues from car parks either: the council rakes in more than £3.5m from investment income and a whopping £15m from its commercial property portfolio, which now includes a shopping centre on which it nets a 5 to 6% annual return - compared with the 1 or 2% reserves can earn in the bank.
In Lincolnshire, West Lindsey District Council has opened a £3m cash pot for investment in local businesses, inviting entrepreneurs to pitch for support in its own version of 'Dragons' Den'. The council says profits from the stake it owns in successful ventures can be reinvested in services. Chief executive Manjeet Gill says: 'It's a good authority to work with as it's innovative and ambitious. It's always been about how to create an agile and entrepreneurial culture.'
Salford will make £5m over the next 10 years by allowing a digital advertising arch to be built over a motorway on council owned land. The £2m archway will be paid for by outdoor advertising company JCDecaux.
Other town halls have used more traditional council services as a route towards turning a profit. Staffordshire County Council has joined Capita in a joint venture company called Entrust, which provides a wide range of education services from school improvement to school dinners. A council spokesman says the company aims to 'combine the best of the public sector with the commercial acumen of the private sector, so that we can compete robustly in the marketplace and safeguard jobs for the future. Rather than being forced to keep scaling back services, we believe this new independent joint venture gives us a radical solution to safeguard jobs and improve services.'
Guildford BC is growing its trade waste services and has set up a housing adaptation and repair service with neighbours Waverley, while Harrow LBC became one of the first local authorities in the country to sell recyclables in an online auction, generating £900,000 in extra income. In Cheshire East, two wholly-owned arm's-length service delivery companies will deliver waste and street scene services and bereavement services.
Hammersmith and Fulham has employed its own director of customer and business development to lead this work. 'In my first year we grew our external income base by 18%, or an additional £800,000,' says Sharon Bayliss. 'The ability to generate external income to reinvest in service delivery has never been more important and our strategy has worked successfully over the last few years.'
'All local authorities have financial challenges so rather than constantly focusing on cost cutting.' Bayliss adds. 'I have encouraged staff to think about how we can grow our income base by thinking more commercially.' Examples include the registry office offering the ceremonial rooms at the council to hold the ceremony and staff operating the CCTV service allowing Internet companies to use underground ducts through which the CCTV network runs.
In Sevenoaks, council leader Peter Fleming aims to make his authority grant free by 2020 so that we can be 'masters of our own destiny'. Cllr Fleming is also chair of the Local Government Association's improvement board and wants to make income generation part of the DNA of local government.
Councils' income generation activity falls into three areas, he says: through council assets, by trading services with other councils or other parts of the public sector and through selling commodities, such as recyclables.
'Councils' income generation activity needs to be significant,' he adds, pointing out that the LGA is organising a series of events to encourage councils to learn from others who are pioneering income generation strategies. The LGA's Productivity Expert scheme allows authorities to access the support of an expert in increasing their commercial activities, he adds. 'We have also launched an income generation webpage (www.local.gov.uk/income-generation), which contains guidance and tools to assist councils with customer insight, contract management and the trading powers that councils possess. These are all vital components to increasing commercial activities.'
'I am aware that in some areas this has become a slightly crowded market, but we successfully lobbied for these powers in the Localism Act, so let's step up the use of them.'