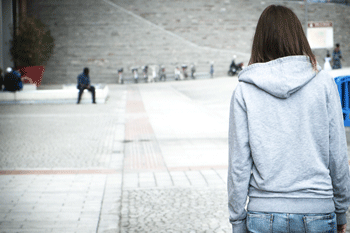 Three quarters of child sexual abuse survivors have been unable to access any support services, new research has found.
The Independent Inquiry into Child Sexual Abuse reveals that the majority of survivors (84%) faced personal, financial and community challenges which had stopped them from accessing support.
Almost half of survivors felt that they had unmet needs linked to their experience of child sexual abuse. In the report, they call for less reliance on medication, better training for professionals and for help being made available as soon as it's needed.
Alison Spence, head of analytics at the Inquiry said: 'In this report, victims and survivors describe the multitude of challenges they've faced when trying to access support services and the importance of feeling believed, heard and understood by professionals in the process.
'Participants' feelings that the abuse wasn't 'severe' or 'serious' enough was a significant obstacle to accessing support, as were feelings of being judged, fears of the impact on their family, or not knowing who to approach.'