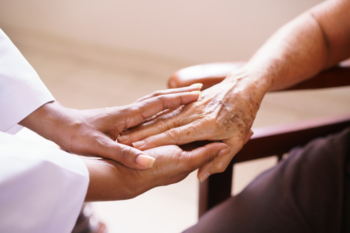 Nearly all (97%) of councils are taking action to address temporary cost pressures being experienced by social care providers, a new survey has revealed.
The survey was launched by ADASS following concerns that additional funding to local government was not getting through to providers.
It found that 97% of councils responding have given financial support to providers such as providing upfront funding to guarantee care provision, setting up emergency funds for providers to claim back excess cost and providing a 5-10% temporary uplift in fees.
ADASS president, James Bullion, said: 'Local authorities are working with and supporting their local social care providers to help protect and insulate them from immediate cost pressures and ensure stability. We are working together to ensure that working age disabled people and older people continue to get the care and support they need.
'Ensuring that we have strong, stable and sustainable providers is an essential part of adult social care. That is why councils have been using a range of local approaches to ensure payments, and help providers meet significant temporary cost pressures.'
The survey also showed that 95% of respondents are using different types of payments in advance to protect providers locally. This includes making immediate payments and block purchase of beds.
The Government is considering bypassing local authorities and channelling extra funding directly to care providers to ease cash flow concerns, The MJ understands.