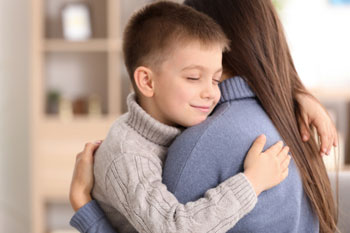 A new survey has found that while the majority of children in social care settings are happy where they live, nearly one in 20 regularly feel unsafe.
An annual survey by Ofsted found 95% of children said they felt safe 'always' or 'most of the time'.
The survey also found 99% of children in foster care felt safe where they live, with more children saying they'd like to stay where they were for longer.
However, a lower proportion of children in boarding schools and in FE residential accommodation felt they were well cared.
Yvette Stanley, Ofsted's national director for social care, said: 'It's important to know how children and young people feel about those who support them, and brilliant to see that so many children are happy where they live and with the care that they receive.
'There is always room for improvement though. We will use this feedback to help us focus our inspections on the things that matter to children.'