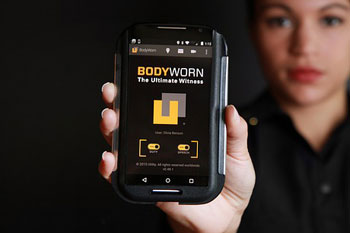 Local authorities have spent nearly £1.8m equipping staff or contractors with body cameras, according to new report from campaign group Big Brother watch.
Smile you are on Body Worn Camera, Part 1 found 54% of all councils are using or trialling body worn cameras in a bid to protect them against abuse and assaults at work.
However, it also found that two-thirds are failing to complete Privacy Impact Assessments (PIAs) before deploying the technology and 21% are holding non-evidential footage for longer than 31 days.
Big Brother Watch said some local authorities were deploying body cameras with 'little to no evidence' they are the right tool to tackle a particular problem, and their use should be better scrutinised.
The report said: 'Local authorities must ensure the technology is only deployed when proven to be absolutely necessary and completely proportionate to the problem they are trying to solve. Officials must then ensure the retention of any data adheres to the strongest safeguards in light of the potential sensitivity of the data being handled.
'If they fail to properly engage on the issue of privacy, if citizens feel as though they are being filmed for no good reason by unnecessarily intrusive officials or if stories are published which reveal poor data security, loss, breach or misuse of the footage then councils will face inevitable criticism and a public backlash.'
The report recommends councils hold a public consultation and trial before body worn cameras are used on a permanent basis, and statistics on how the cameras are being used should be published. It also wants non-evidential footage to be held for a maximum of 31 days.
In response, a spokesman for the Local Government Association said: 'Body-worn cameras aim to protect staff and ensure residents receive a better service. However, councils make every effort to take a proportionate approach that takes account of privacy, and are happy to consider and work on new guidelines.'