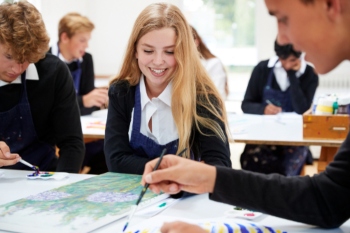 Schools in the North East and North West will receive the biggest share of funding to improve school buildings.
The Government has announced the first 1,199 projects that have received funding from its Condition Improvement Fund. These schools will receive £483m, with 273 schools in the North East and North West sharing £93m.
Local authorities were allocated condition funding based on the latest data on their estates, and the Government expects a further 50 projects to be announced later this year.
Schools minister, Baroness Berridge, said: 'Alongside our ambitious rebuilding programme for schools over the next decade, this government is making sure children learn in the best possible environments. Providing every school with the financial support it needs to build back better for its students.
'Schools are the centres of our communities and both pupils and staff need to have up-to-date classrooms to learn and work in, that's why the government is spending £1.8bn this year alone to improve school buildings.'