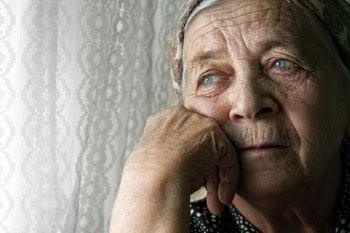 More than 50,000 older people have died waiting for care since the Government first announced it would publish a Social Care Green Paper, a charity has warned.
Age UK said since the Spring Budget in 2017, 54,025 older people have died while waiting for a care package to be put into place.
During the same time period, more than half a million older people have had their requests for care refused by their council, the research showed.
Caroline Abrahams, charity director of Age UK, said: 'These tragic new figures demonstrate just how many older people are now suffering from the Government's failure to act decisively on social care.
'No one can say whether some of those who have died might have lived longer had they received care, but at the very least their final weeks and months might have been more comfortable and their families' lives made easier, had they been given more support.'
The charity also added that more than a million older people have developed an unmet need since the announcement, such as being able to wash or dress.
She added: 'Delays in putting care packages in place for older people reflect a social care system that is inadequate to the task and struggling to cope.
'Councils are often overwhelmed and therefore slow in processing applications and carrying out assessments, and even once all the paperwork has been completed there can be long delays because there are simply no paid carers available locally to provide help.'