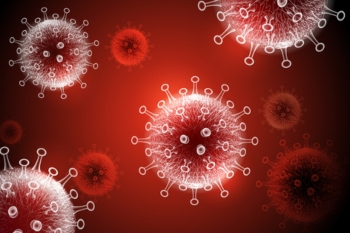 More than half a million rapid COVID-19 tests will be sent to public health authorities this week as part of Government plans to roll-out mass testing for the virus.
More than 50 councils will each receive 10,000 lateral flow tests to increase testing of priority and high-risk groups on a weekly basis.
This initial 600,000 batch will then be followed up with a weekly allocation of lateral flow antigen tests.
Health and social care secretary, Matt Hancock, said: 'Last week we rolled out mass testing in Liverpool using new, rapid technology so we can detect this virus quicker than ever before, even in people who don't have symptoms. Mass testing is a vital tool to help us control this virus and get life more normal.
'I am delighted to say 10,000 of these tests will now be sent out by NHS Test and Trace to over 50 directors of public health as part of our asymptomatic testing strategy.'
The Local Government Association (LGA) said it welcomed the fact councils will have the flexibility and freedom to decide where and how they use these tests, but called for extra resources to handle positive cases.
Cllr Ian Hudspeth, chairman of the Local Government Association's Community Wellbeing Board, said: 'Mass testing will inevitably lead to more contact tracing. This makes it even more urgent to upscale successful local contact tracing efforts to plug gaps in the national scheme.
'For that to happen, councils need timely, clearer, more precise information on who they should be trying to contact as soon as possible and funding to undertake the contact tracing they are picking up now – as well as the extra demand they will face in the weeks and months ahead.'