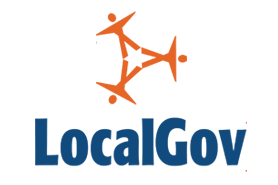 Standing in a sweet shop, listening to a conversation between a group of children, I was reminded of other conversations taking place across our sector….
'I have a big bag of sweets I would like to share with you. I am pretty confident that if you share mine, and I share yours, we can properly make those sweets taste a little nicer and probably, if we put our pocket money together, we can buy more for less, and we can ask some of our other friends to join us – the more people to share with the better this will be.'
'Okay, so how are we going to do this? Hold on, the black ones are my favourite, although I would really like to share those, they are my most favourite, let me take those out of the bag just in case. We wouldn't want those getting mixed up would we?'
'Oh yes, I do like the reds ones as well, Okay, because I cannot make my mind up whether the black ones or the red ones are my favourite, let me take both out of the bag.'
'The orange ones... well I did promise these to my best friend, so it wouldn't be right for you would it?'
'Okay, the yellow ones, they are a little sharp and sensitive, so probably not very nice to share. I suggest we have these in a separate bag, is that Okay with you?
'The green ones I really don't like at all, they cause me a stomach upset... you are welcome to all of them please, they don't taste very nice, but hey, it is a sweet after all!'
'So that leaves the blue ones. My dad says they send me a little crazy, but I think we should share these together.
'What do you think?'
Nathan Elvery is deputy chief executive and executive director of corporate resources and customer services at Croydon LBC