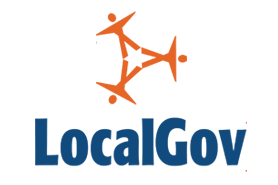 In a week where Iceland once again exploded on to our screens, we are warned that in late autumn this year, like a prediction from the 16th century apothecary Nostradamus, Armageddon could be upon local authorities – in the same year that Nostradamus predicted the Third World War.
This news is perhaps as welcome as the back spin on [golfer] Lee Westwood's 18th approach shot in the recent PGA Championship at Wentworth, the outcome of both being putting us in a place we do not want to be and at a cost we might not be able to afford.
Like any prediction, 'Lee, too much backspin and you'll end up in the water...', they can have a habit of coming true.
So, do we need to deploy [action hero] Bruce Willis to save us while an Aerosmith soundtrack plays out loudly in the background?
Well, while it might be a thrill to run around in our vests quoting lines from the movie like, 'Great, I got that "excited/scared" feeling. Like 98% excited, 2% scared. Or maybe it's more… 98% scared, 2% excited, but that's what makes it so intense, it's so – confused. I can't really figure it out.'
We simply need to do what we do each and every day. Our budgets are well prepared, taking on board a range of risk analysis and delivery assumptions. Our financial management and in-year forecasting is accurate and controlled. Roles and responsibilities are well understood and acted on. Our action to control overspend or delay is swift, corporate and targeted. Our financial strategy is medium term, allowing additional opportunities to be deployed in-year. And our political advice is clear.
To quote another line from the movie. 'Guess what guys, it's time to embrace the horror! Look, we've got front row tickets! Hey that is exciting. Where's my vest?
Nathan Elvery is deputy chief executive, and executive director of corporate resources and customer services at Croydon LBC