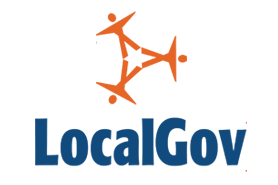 It was the German-born theoretical physicist, Albert Einstein, who once commented: 'We cannot solve our problems with the same thinking we used when we created them.'
And, as we finalise the last of the difficult decisions in order to accomplish a balanced budget for 2011/12, I am turning my thoughts to our planning for 2012 and beyond.
As I reflect on the challenges of the last 12 months, I cannot help but feel we must change our budget processes.
Don't get me wrong, they have served Croydon well – our four stars from the Audit Commission for financial strategy proved this (tongue firmly pressed to one's inside cheek), but with front-loading, rising demand pressures, loss of area-based grant, health responsibilities, TiF, Home Bonus, and voluntary redundancies, plus a multitude of other changes to keep us on our toes, the latest downpour of the 'Pickle monsoon' season, I feel our processes need to become more agile not fragile, and more in touch, not light touch to our resident's needs.
Croydon this year introduced our budget simulator, enabling local residents to inform our priorities and resource choices and, as we move forward, we will introduce a rolling budget, stopping only once a year to set the council tax, allowing our executive to make decisions when required.
The pace is quickening... we must move in time or we will find bigger challenges ahead.
My final thought as I begin to put my planning into action – yes, of course it is time to start the next budget – is to remember that Mr Einstein also once said: 'The definition of insanity is doing the same thing over and over again, and expecting different results'.
Once in a while, we all need a mad moment to keep us sane, but as the insane moment continues, our job is to prevent the madness.
Nathan Elvery is deputy chief executive of Croydon LBC