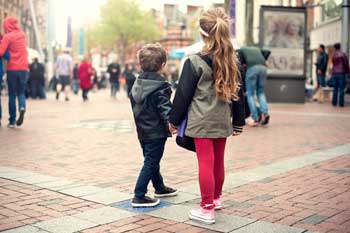 Ministers have been urged to support family services and to tackle a lack of coordination of children's policy at the national and local levels.
The House of Lords Public Services Committee has called on health secretary Sajid Javid, education secretary Gavin Williamson, communities secretary Robert Jenrick and chief secretary to the Treasury Steve Barclay to work together on a joint bid for funding in the next Government spending review to address the causes of child vulnerability.
According to the committee, the focus should be on a strategy for the national roll-out of Family Hubs.
The ministers argue that these centres where families and young people can access help are the best way to integrate agencies dealing with vulnerable children and to support early intervention services.
However, they believe this will only be effective if delivered jointly by the Government's health, education and communities departments with Treasury support.
They also argued that investing in early support by schools, the voluntary sector, NHS mental health and addiction services, police and council-funded family services could cut the cost to the public purse of late intervention – estimated at more than £16bn in 2018-19 by the London School of Economics.
'The lack of a joined-up national strategy for vulnerable children and their families undermines various departments' policies and affects the ability of services and agencies to address people's overlapping needs,' said the committee chair Baroness Armstrong.
'For vulnerable children this means poorer outcomes in education, health and employment and greater risk of contact with the criminal justice system – all of which costs the public purse more in the long run.
'The next Government spending review is a unique opportunity to put forward a convincing case for a joint approach to early intervention across education, the NHS, children's social care, police and the voluntary sector with Family Hubs at its heart.'