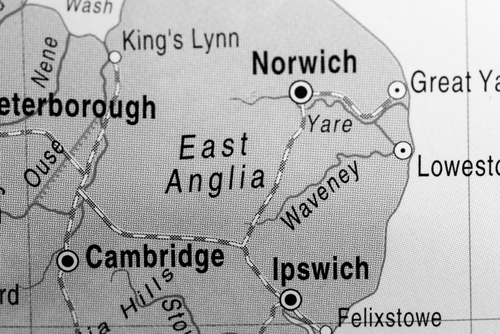 A government minister has told East Anglia it can either take or leave the devolution deal signed before the Budget.
James Wharton said it was 'not the intention of the Government to reopen discussions of geography' following complaints about the lumping together of three counties - Norfolk, Cambridgeshire and Suffolk.
Speaking in a Westminster Hall debate, Mr Wharton warned the Government would move its attention and focus to others if East Anglia decided to row back from the deal that had been signed.
Shadow local government minister Emma Lewell-Buck accused the Government of taking a 'heavy-handed, top-down dictatorial approach' and claimed the East Anglia deal was a 'complete shambles'.
Concerns were also raised by Tory MPs from East Anglia who argued the deal was being 'rushed' and another layer of local government was being added.
Conservative MP for Peterborough Stewart Jackson said: 'Unless we count Boadicea and Hereward the Wake, no one has ever decided it would be a good idea to have an overarching governance structure for the whole of these three counties in East Anglia.'
For more visit The MJ (£).