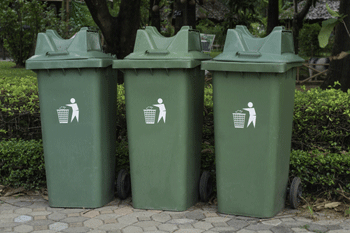 The generation born during or after the 1980s is the least likely age group to recycle, surprising new poll reveals.
Only 49% of 16-34 year olds said they recycle all they can, the survey of 3,000 members of the general public found.
This compares to 70% of 35-54 year olds, 83% of 55-74 year olds and 81% of those aged over 75%.
The poll, carried out by public service provider Serco's Environmental Services business and their research partner Future Thinking, appears to dispel the myth that young people are more environmentally conscious than older generations.
Among 16-34 year olds who admitted they don't recycle all they can, the most common reasons given were confusion over what can be recycled (16%), the need for recycling collections to be more frequent (12%), and not having recycling bins or bags (11%).
However, 4% of this age group admitted they could not be bothered to recycle and 7% said they found it too time consuming. 5% said they didn't believe waste separated for recycling was recycled.
Across all age groups, 68% of UK residents said that they recycle all they can, a fall of three percentage points on last year.
'The results of this poll go against the received wisdom that young people are more interested in green issues than older generations,' said Claire Tyrell-Williams, associate director of Future Thinking.
'On the face of it, the results make worrying reading for the future, especially given the year-on-year trend towards fewer millennials recycling.
'Confusion over what can be recycled looks partly to blame, but there is also a significant level of underlying apathy.
'The challenge for the industry is to overcome the key barriers that prevent people from changing their behaviour and adopting recycling habits.
'Making recycling easy and attractive for millennials in the context of their busy lifestyles, and using a behavioural change model to understand what makes those who do recycle unique, will be key to changing their behaviours.'