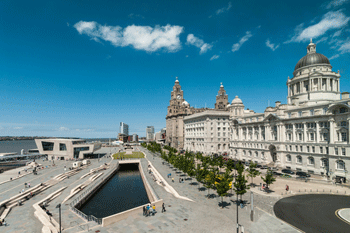 Metro mayors should be given 'radical housing powers' to tackle housing crisis, think tank argues.
A new report from think tank IPPR has called for the new wave of metro mayors - set to be elected in May 2017 - to be granted 'significant powers' over planning and housing.
The report, entitled Closer to Home, argued mayors are best placed to tackle housing issues, like the difficulty facing first time buyers getting a foot on the housing ladder and a possible fall in private sector housebuilding as a result of Brexit.
IPPR warned if these powers were not extended to regional mayors, the Government would miss its house building target and there would be a repeat of the London mayoralty situation, where successive mayors have lacked real powers to address major problems in the capital's housing market.
The report acknowledged the Government has devolved some powers to some councils, for example the ability to integrate new housing with other infrastructure projects, such as transport or economic hubs.
However, it stressed Whitehall should 'go further and adopt a deal-making approach to housing devolution.'
These extended powers should include: control over the greenbelt; handing Mayors stamp duty proceeds from new build homes as an incentive to increase supply; the ability to put levies on empty homes.
In return, mayors would have to show the Government how they would meet a number of challenges.
This would include releasing sufficient public land – and identifying private sites – to meet housebuilding targets, and setting out plans to speed up the planning system for developers.
It would also include mayors showcasing how they would help small and medium businesses enter the market.
'England has not one housing market but several. The problems facing Kensington in London, and the problems in Kensington in Liverpool, are very different and best tackled locally,' said report author and researcher at IPPR Charlotte Snelling.
'There is no doubt that successive London mayors been successful in using their significant levers on transport, but the powers given to Ken, Boris and Sadiq over housing even today are still too piecemeal and partial.
'The last thing we need is the new wave of Mayors facing a London-style housing crisis. Government should devolve powers and Mayors must set out exactly how they will help the government meet its housing targets.'