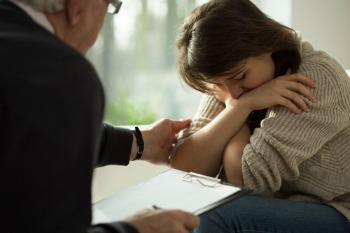 The current levels of good mental health in the UK are 'disturbingly low' with only 13% of the population reportedly living with high levels of good mental health.
A new survey conducted by NatCen and commissioned by the Mental Health Foundation revealed more than four in 10 people say they have experienced depression and over a quarter say they have experienced panic attacks.
The most notable differences the survey of 2,290 found were associated with household income and economic activity.
Nearly three in four people living in the lowest household income bracket reported having experienced a mental health problem, compared to six in 10 of the highest household income bracket.
The majority (85%) of people out of work have experienced a mental health problem compared to two thirds of people in work and just over half of people who have retired.
Nearly two-thirds of people say that they have experienced a mental health problem. This rises to seven in every 10 women, young adults aged 18-34 and people living alone.
People over the age of 55 report experiencing better mental health than average and, according to the Mental Health Foundation, are the most likely to take positive steps to help themselves deal better with everyday life.
'Current levels of good mental health are disturbingly low. The barometer of success of any nation is the health and wellbeing of its people. We have a long way to go before we can say that we are a thriving nation,' the report, entitled Surviving or Thriving? The state of the UK's mental health, concluded.
'Although we have made great strides in the health of our bodies and our life expectancy, we now need to achieve the same for the good health of our minds.'