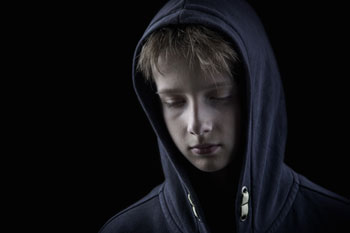 The Government needs to 'fast-track' measures designed to ensure local services work together to support children and young people's mental health needs.
A new report from the Care Quality Commission (CQC) has warned too many children and young people reach 'crisis point' before accessing mental health services because health care, education and other public services are not working together effectively.
The report welcomed Government proposals, such as establishing dedicated mental health support teams in schools, but said the pace of delivery needed to be 'accelerated'.
The Commission recommended that national action be taken in order to help local services work closely together.
It said the secretary of state for health and social care should use the inter-ministerial group on mental health to guarantee greater collaboration across Government departments.
This could help them better assess how their policies prioritise the mental health needs and wellbeing of children and young people.
The CQC report also called on national bodies, including the Department of Health and Social Care, Health Education England, NHS England and NHS Improvement, to learn from examples of local person-centred care in order to develop innovative approaches to high-quality care based on local need.
Those leading regional sustainability and transformation partnerships (STPs) and Integrated Care Systems (ICSs) should also collaborate with organisations beyond traditional health and social care services including schools, police and probation services, and charities.
Responding to the report, Cllr Richard Watts, chair of the Local Government Association's (LGA) Children and Young People Board, said: 'Action to tackle the crisis in children and young people's mental health is long overdue and this report reinforces the urgent need to support children and families in desperate need of help.
'We are pleased the Government is taking steps to address this, but as this report notes, these measures need to be fast-tracked to protect children and young people from avoidable mental health problems.
'The reality is that all children need support, but they are having to wait 18 months before they receive vital support and guidance, which is clearly unacceptable.
'That is why we are calling on Government to fund on-site school counselling services in every school.
'This would help ensure children can access the support as early as they need without having to go on a waiting list, as well as reduce overall demand on specialist services.
'We support the report's call for children and young people's mental health to become a higher priority across the whole of Government.'