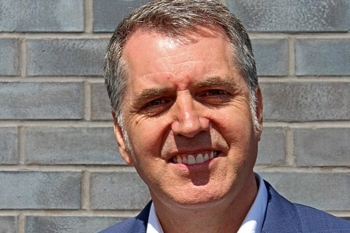 The mayors of Liverpool and Manchester have urged the Government to provide funds for 'humanitarian assistance' during local lockdowns as figures suggest COVID-19 is spreading.
Greater Manchester Mayor Andy Burnham and Liverpool City Region Mayor Steve Rotheram said they were 'disappointed' at the lack of consultation on lockdown relaxations in a joint letter to the Prime Minister Boris Johnson.
Public Health England and the University of Cambridge have estimated that the crucial 'R number' is at 1.01 in the North West of England, meaning it is spreading
The letter states: 'There is now an urgent need to empower our people an communities with more localised, up-to-date information.
The mayors also said 'significant support' will be required in any local lockdown proposals, including a local furlough scheme.
'The Government urgently needs to provide more policy detail to local authorities on the proposal for local lockdowns,' they write.
'We have serious concern that the policy will be difficult to enforce.'
Councils including Blackburn with Darwen Council and Tameside MBC have advised schools to delay reopening to Reception, Year 1 and Year 6 pupils for at least two weeks.
The leader of Cheshire West and Chester Council, Cllr Louise Gittins said: 'In my view the Government's approach to releasing the lockdown has been premature, and the new messages confused and contradictory.
'This approach is supported by the latest assessment of the reproduction rate for the North West region.'
A Government spokesman said: 'We are providing £300m alongside comprehensive support to assist councils in developing their own local outbreak control plans, and have opened the Joint Biosecurity Centre which will work closely with councils and local health structures to mitigate the risk of local outbreaks.'