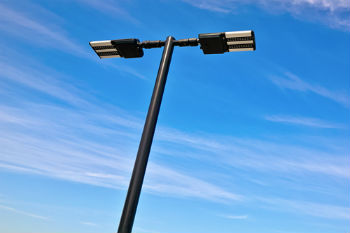 In times when an ever-reducing budget is the norm, public services can be hit hard if local authorities do not act quickly when it comes to energy efficiency. The cost of delaying such initiatives is high, as not only will local authorities be overspending for longer than they need to be, they will also miss out on potential new income from projects that yield exceptionally high savings.
There are a number of financial products and investment vehicles that local authorities can tap into to provide the upfront capital for large-scale energy efficiency projects. What's more, with technologies as efficient as LED lighting, these projects can actually generate revenue as the savings go beyond the level of self-funding, freeing up capital to spend elsewhere.
This means that energy efficiency initiatives can be the difference between service cuts and services improvements – it's all about the level of saving that can be made and the ROI.
However, recent research conducted by Current, powered by GE and the Carbon Trust has revealed that moving large-scale energy efficiency projects on at pace is being stifled by silo-thinking at many of the UK's local authorities.
Of those surveyed, 60% of the respondents said that their organisation was in a position to release capital into energy efficiency projects, however 30% admitted that the reason they aren't making progress is because of competing organisational priorities. This blockage highlights a challenge faced by local authorities of a silo-style operational structure, which prevents the permeation of an energy efficiency ethos across all areas of the organisation – transforming it from a competing priority to an integral consideration.
What will drive large-scale energy efficiency investments forward is when energy efficiency is seen as a starting point as opposed to an end-goal. Thinking from, instead of thinking towards, energy efficiency will ensure that it reaches across the multiple departments that will be involved in a large-scale project. Crucially, this new way of thinking will need to be spearheaded and owned by top-level executives and filtered down. Indeed the second most popular reason for delaying such projects was that the ownership for this type of investment didn't fall naturally to any one particular department.
Approaching energy efficiency with a top-down strategy, that sees it anchored as an integral value of every department within a local authority, is the only way to see significant progress made at a quick enough pace to combat the current and potential future cuts to public services.
And when it comes to the energy efficiency initiatives themselves, there is no other technology that can offer as fast a return as LED lighting and local authority professionals know it. In the survey, local authority executives were asked if they were to invest significantly into just one area of energy efficiency, what would it be? The top answer with over a third of the vote was LED lighting, followed by renewable energy generation and behavioural change programmes.
In regards to energy savings, LEDs provide an instant 50% reduction on most retrofit projects. To put that into perspective, the average energy cost for a single streetlight is around £45 per year. For a borough or city with approximately 11,000 streetlights, a switch to LED could offer savings of £250,000 per annum.
Savings can be further improved and projects maximised through the incorporation of smart technology and big data. LED lighting is the perfect platform on which to build and network an intelligent network of assets capable of providing valuable data to system operators. Smart asset management is a powerful tool in the pursuit of greater energy efficiency and responsible energy consumption. With access to live performance data, operators can optimise energy use, schedule maintenance more accurately and alleviate pressure on the grid.
Two-thirds of those surveyed agreed that access to intelligent products and solutions through technology and the Internet of Things (IoT) would also help maximise the impact of investment in energy efficiency.
Progress is the mark of those who think and act differently. If public organisations keep operating in the same way they will never see different results. For energy efficiency initiatives to have the transformative effect we know they can, it will require a new way of thinking.
Combining this new way of thinking with the right technologies, such as LED lighting, can take this one step further by self-funding and actually generating income to not only maintain but improve services. Crucially, time is of the essence and the real winners will be the early adopters.
Mike Barrett is general manager UK & Nordics at Current by GE