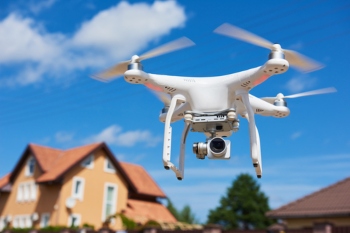 We recently carried out research with over 350 local authorities in the UK to understand the current landscape of drone technology within the local government.
Here are the key findings:
1. Drones can provide immediate benefits and cost savings across a wide number of services at local authorities
2. Only 4% of local authorities have a policy and/or strategy to benefit from drone/UAV based services
3. A number of local authorities have used drones in a way which may break the law and a number have policies based on legislation which have been superseded and are out of date
4. 17% of local authorities have a lead officer with responsibility for policy and strategy relating to the Council's use of drones/UAVs
5. 36% of local authorities have procured external drone/UAV services
6. 6% of local authorities have been granted CAA Permission for Commercial Operations (PfCO)
Drones can provide a highly efficient and effective mechanism to improve services, reduce costs and health and safety risks at local authorities. Evidence from early adopting UK authorities, other industries and international local government bodies shows that drones can be introduced quickly and effectively to provide immediate benefits.
Some examples of how drones are being used in local government include:
Land surveying – image and video capture to gain a better perspective of sites and the use of sophisticated photogrammetry software to produce orthomosaics for surveying of potential development sites
Building/structures inspections - thermal surveys of roof structures and bridge inspections
Transport management - from tracking congestion to planning and maintaining roads and monitoring the progress of large development schemes
Emergency planning – monitoring areas that have been subject to flooding
Coastal management – creating a detailed orthomosaic enabling highly accurate rates of erosion to be calculated. Drones have also been used to assess the severity and impact of coastal landslides.
Greenspace management – prioritise maintenance of parks and open spaces. Drones have also been used for monitoring of habitat and wildlife in locations that would otherwise be difficult and dangerous to access
Enforcement – collecting evidence to assist with enforcement action. This included assessing damage to a site caused by travellers and aerial photographs of a property to be used as evidence in a court action
Communications/public relations – showcasing regeneration projects and recording one off commemorative events
Whilst the benefits are real, so are the risks of a poorly implemented strategy. Our review found a number of examples where local authorities are likely to be breaking the law. In other examples, policies are based on out of date legislation or authorities have issued unenforceable restrictions on drone flying based on a misunderstanding of legislation. As part of the research we developed a Drone Adoption Maturity Model to help organisations understand what work needs to be carried out to introduce and improve drone services.
The introduction of drone services, whilst quick and cost-effective must still be carried out in a structured way. Local authorities need to consider the following questions to help develop a strategy and plan:
1. Is there a lead officer with responsibility for drone technology policy, risk and strategy?
2. Is there a policy and strategy to enable the organisation to benefit from using drone technology?
3. Has the organisation identified opportunities to deliver cost savings and productivity improvements using drone technology?
4. Has the organisation considered any privacy and other risks and how these are best managed?
5. Does the organisation have the in-house expertise and capacity to accelerate the adoption of drone technology?
6. Does the organisation have a commissioning model for drone technology products and services?
A copy of the full report can be downloaded from www.agilio.co.uk/makingdronesworkinlocalgovernment
Chris Gee is MD of Agilio. Email chris.gee@agilio.co.uk for more information.
Visit LocalGov next Tuesday to find out how local councils can ensure they are deploying drones correctly.