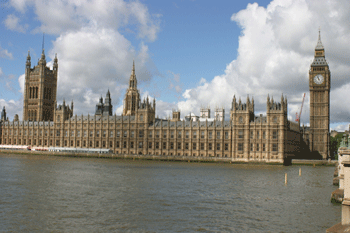 Councils must become more central to devolution in England if the momentum on decentralisation is not to be 'wasted', MPs have said.
Members of the Commons Political and Constitutional Reform Committee highlighted that power sharing plans across the UK had been drawn together at 'dizzying speed' but were at risk of stalling without clear guidance.
In a bid to make councils more involved in English decentralisation, MPs called for the creation of a devolution commission that could compile a suite of powers for town halls to 'drawn down' once they demonstrate demand and popular support.
Such a system would make local government the 'vehicle for further devolution' and should be introduced no later than May 2017, the committee said.
MPs also pushed for members of the public and civil servants to be represented on a new Convention for England, designed to develop a process for further devolution from the centre to regional areas.
Graham Allen MP, committee chair, said: 'The Government has made progress in decentralising power to cities and localities within England, but much more remains to be done.
'I am concerned that without a concerted push for further devolution to England early in the new Parliament the momentum and energy for devolution built up over the past few months will be lost. This will be an opportunity wasted.
'After the General Election the Government must press on with a bold plan to establish powers which local authorities can draw down for their communities, making local government the vehicle for further devolution within England. In tandem with this we need further debate on the future structures of power and governance within England.'