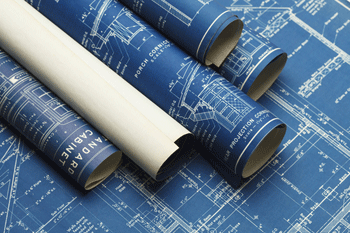 New research shows that the majority of people support the building of new homes but oppose developments being located on green field sites.
A survey of 1600 people by Copper Consultancy looking at attitudes to infrastructure projects found that 55% support house building in their local area and 32% oppose it.
It learnt that this changed dramatically when it came to developing green field sites with only 27% of those surveyed supporting the idea and 59% opposing it.
The survey also found that 70% of people would prefer to see increased use of urban brownfield sites to provide additional housing, as opposed to 12% who support new rural developments or 'garden' communities.
When asked what would make development more acceptable, the protection of green space was the most significant factor (52%), with housing affordability (52%) and development of new infrastructure (48%) also ranking highly.
Copper Consultancy also asked people to choose the main potential benefits of building new housing in their area.
The most frequent responses were: the provision of new affordable housing (40%); enabling local people to stay in their local community (41%); and the provision of improved local infrastructure and services (29%).
Discussing the research, Linda Taylor, vice chair of Copper Consultancy said that there was 'no simple solution' to how new housing can be delivered and made more acceptable to local communities.
'The one clear conclusion which can be drawn from our research is that people care deeply about their local communities and the area where they live,' she said.
'Therefore they are willing to accept new development, but only if it is carefully located and if it offers discernible benefits to local people.'
'Although there is an understandable preference for brownfield development, the public could be willing to accept new greenfield sites, but developers must work harder to convince people that new homes will be developed "for local communities" not just "imposed upon them",' Ms Taylor continued.
'They must think creatively about how they can protect and enhance public access to green space, while explaining that new housing and infrastructure will serve existing communities, rather than just new arrivals.
'People are far more willing to accept developments that are carefully planned, well designed and integrated into existing communities, a goal that many developers and local authorities strive to achieve.
'But this progressive approach isn't always well communicated to people in the development process or during planning. If we want to encourage more people to accept new housing in their area, and achieve our housing targets, then this is a hurdle that must be overcome.'