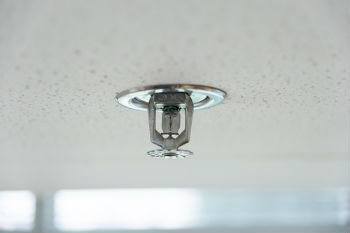 Around 95% of high-rise social housing blocks are still without sprinklers 10 years after the Lakanal House fire took the lives of six people.
Labour has called for a £1bn Fire Safety Fund to finance safety work and retrofit sprinklers in high-rise social housing blocks after their investigation found many blocks did not have sufficient fire safety measures in place.
The opposition party used Freedom of Information requests, private surveys and publicly available data to compile information from 354 councils and Arm's Length Management Organisations (ALMOs).
It revealed that 95% of local authority-owned tower blocks taller than 30 metres do not have sprinkler systems installed despite sprinklers being a legal requirement in all new high-rise blocks since 2007.
Labour accused ministers of refusing to help fund the retrofitting of sprinklers in social sector blocks during the two year period since the Grenfell disaster left 72 people dead.
A recent letter to the Government from councils in England's 15 largest cities called for a Government fund for sprinkler retrofitting.
According to the letter, 'a number of local authorities have either consulted or drawn up programmes to retrofit.' However, the costs for some authorities' sprinkler programmes are set to exceed £30m.
'The Lakanal House fire showed the clear need for sprinklers in all tall housing blocks. Yet a decade on, nothing has changed,' said the Shadow Housing Minister Sarah Jones MP.
'We know ministers ignored years of warnings prior to Grenfell, and two years after 72 people died they are still refusing to make blocks safe.
'It is simply a contradiction in terms for the government to suggest that sprinklers are essential in new buildings whilst ignoring calls for them in older buildings.
'This creates a two-tier system, hierarchy of harm where social housing tenants are disproportionately affected.
'Sprinklers save lives. That's why Labour is calling for a Government Fire Safety Fund to fund councils fully with sprinklers and other essential fire safety work.'
A Ministry of Housing, Communities & Local Government spokesperson said: 'Everyone has the right to feel safe and secure in their own home.
'Sprinklers are just one of a range of measures which can be used to ensure people are safe – building owners are responsible for the safety of their buildings and we expect them to take advice from relevant experts and decide whether or not to retrofit sprinklers.'