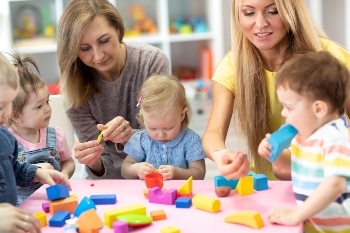 Only 13% of early years childcare providers are confident about opening their doors from next week, a new survey has revealed.
The research, conducted by Connect Childcare, also found that 27% of providers are not confident in managing their workforce from 1 June.
More than six out of ten providers surveyed said they were unsure about bringing employees back from furlough, while only 19% were confident about organising staffing ratios.
Chris Reid, CEO of Connect Childcare, said: 'Before Covid-19, the industry was already feeling the pressure from underfunding and depleting staffing levels, but now it has additional challenges to face.
'Nurseries are responsible for ensuring their settings run as smoothly and safely as possible, and the numbers indicate they're in need of greater direction and support to make the transition less daunting.'