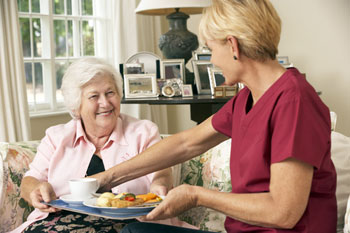 The majority of care recipients admit they have 'no idea' how much their care costs and less than a quarter feel they know enough to make an informed decision about care choices.
The market researchers by Younifi surveyed the views of 2,000 people, a group which included those who receive care, family and friends that provide care and people with an interest in what it should be like for them in the future.
They discovered many people are confused by the cost of care with 71% of care recipients admitting they have no idea how much the cost of their care is, and only 27% of care providers claimed to have a 'fairly accurate' or precise understanding of costs.
The survey also revealed a lack of understanding into how the care system works among both recipients and carers.
It found only 23% of those receiving care feel they know enough about the types of services on offer to enable them to make informed decisions about care choices in the future.
It also revealed only 40% of carers considered themselves to be knowledgeable enough to navigate the care system. And Only 12% think they have sufficient knowledge to make decisions on the right choice of care for their family member or friend.
Personalisation of care was also a massively important but undelivered part of people's care aspirations, the survey found. Only 11% of care recipients said services are highly tailored to their needs despite 63% wanting this.
Younifi's survey did reveal overwhelming support for a social care revolution. 72% of adult care recipients and 78% of people caring for others believe there must be a better way to deliver care to adults and the elderly.
Tony Pilkington, managing director, Younifi said: 'It's abundantly clear that those currently in receipt of care, or providing it want to see a change to the way care is delivered and managed.
'It's extremely concerning that both care recipients and their carers have so little knowledge as to the care options available to them or what their current care packages cost.
'However, this comes as no surprise, as it's often the case that those in need of care will just accept what they are offered without realising there are other options available to them.'
'We know a revolution is overdue in the care system and with our ageing population and one in three of us expected to get Dementia, local authorities have the public mandate as well as the all too regular headline-topping challenges to be ambitious,' he continued.
'It's time to change those perceptions and consider the alternative possibilities for care delivery and management that technology enables.'