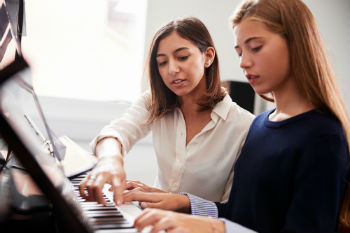 Local authorities have been urged not to charge for music tuition in schools, in a new report published by MSPs.
Holyrood's Education and Skills Committee found one local authority saw 70% of pupils receiving music tuition dropping out following the introduction of charges.
The committee convener, Clare Adamson, said: 'There is little doubt about the positive benefits that music can have on us as individuals, as communities and indeed to the wider Scottish culture and economy.
'However, for too many young people, these opportunities are being lost because of increasingly unaffordable fees. This is why our committee believes in the principle that music tuition should be free.
'However, we recognise that in many local authorities, charging for music tuition is a reality and a decision which will not have been made lightly. This does not mean there is nothing to be done. Local authorities must work harder to make sure that those who can afford it the least do not lose out the most.'
The committee is calling for a review of funding for music tuition and the extension of Scottish government support for programmes such as the Youth Music Initiative.