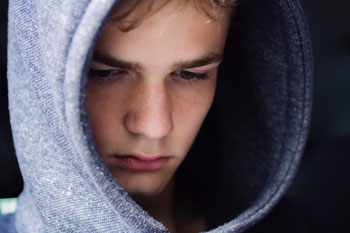 Councils should have a legal duty to deliver a minimum level of youth services to help prevent knife crime, MPs have argued today.
In a new report, the All-Party Parliamentary Group on Knife Crime & Violence Reduction calls for urgent investment in youth services to stop children from being criminally exploited and getting involved in knife crime.
The group has found there is a link between cuts to youth service and rises in knife in the same area.
It is calling on the Government to conduct a national audit of youth services in England and provide a clear statutory duty on local authorities to provide a minimum level of youth service provision.
The report, which is supported by charities Barnardo's and Redthread, also calls for a £1.57bn investment in children and youth services in tomorrow's budget.
Chair of the APPG, Sarah Jones, said: 'Policing and enforcement will always be important, but there is clear evidence that we can achieve better outcomes if government prioritises investment in preventing violence than dealing with its consequences.
'This report makes clear that we need to restore and elevate youth work, setting it on a par with teaching and recognising it as a profession by developing and supporting the workforce. That starts with proper funding at tomorrow's budget.'
Barnardo's chief executive, Javed Khan, said: 'Too many children are left vulnerable to gangs who promise protection, a source of income, and a sense of belonging that they're not getting elsewhere.
'Barnardo's has long warned that the reduction in youth workers and safe spaces over many years has contributed to a 'poverty of hope' among young people who see little or no chance of a positive future.'