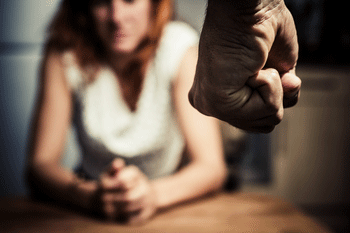 The Work and Pensions Committee today announced they will be holding a one-off evidence session on the relationship between Universal Credit and domestic abuse.
Universal Credit, the Government's controversial welfare reform which consolidates six benefit payments into one, is currently paid as a single payment to a household.
Critics argue this can perpetuate domestic abuse - or 'financial abuse' - by allowing a claimant to withhold money from, and exert control over, their partner.
The Department for Work and Pensions (DWP) provides the opportunity for one partner to request receiving separate payments.
However, the committee warned this runs the risk of making the situation worse once the abusive partner finds out.
The Work and Pensions Committee raised these concerns with the DWP but was told by the family support and children's minister Kit Malthouse that Universal Credit payments will not make abuse worse because there are already other benefits paid as a single payment.
'This is not a new scenario,' she wrote, 'so the implication that Universal Credit will exacerbate the issue of domestic violence is completely without foundation.'
The DWP also told the committee that because of the recognised risk to the abused partner of requesting a split payment 'the Government would not want the committee to make the mistake of thinking that the greater use of split payments can help tackle the scourge of domestic violence.'