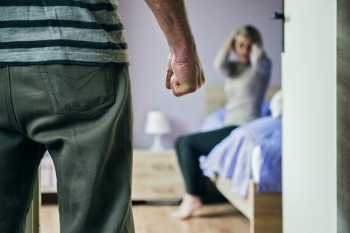 More than 100 MPs and members of the House of Lords have pledged support for a campaign to end sexual violence and domestic abuse.
They have signed up to a Charter on Prevention and will also attend a rally in Parliament organised by the 'UK Says No More' campaign.
Shadow minister for women and equalities, Carolyn Harris, who is leading the campaign in parliament has urged the Government to strengthen the new Domestic Abuse Bill.
She has called for greater support for children who have witnessed or experienced domestic abuse and more awareness of the problem among employers.
Ms Harris wants the new domestic abuse commissioner to be responsible for education and awareness and to make this happen along with the Government and local authorities.
She said: 'Domestic abuse has become a silent national health epidemic.
'It destroys people's lives and children's futures.
'I welcome the Domestic Abuse Bill but the Government can and must go further.'