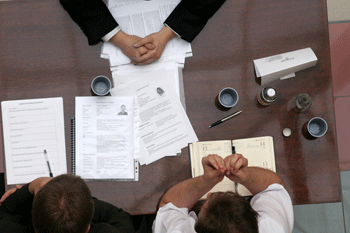 The government's preferred candidate to head up Ofsted should not be given the role, a committee of MPs has said.
The House of Commons Education Committee said it could not support the appointment of Amanda Spielman, as it had 'significant concerns' about her suitability for the job.
The committee said Ms Spielman had failed to convince them she had the 'vision and passion' necessary for the role and had made 'troubling' remarks about child protection.
Chair of the Education Committee, Neil Carmichael, said: 'Ms Spielman has experience of secondary education but she did not persuade that she had a clear understanding of the other aspects of the chief inspector's role, including early years, primary education, FE, and children's services.
'Ms Spielman's responses on child protection were particularly troubling and did not inspire confidence that she grasped the importance of Ofsted's inspections in preventing children being held at risk through service failure.
'As a committee, we did not leave the session with the view that Amanda Spielman was prepared for the vast scope and complexity of this important role.'
The MPs also raised concerns about the lack of expertise on children's services amongst Ofsted's senior management. It also said the remit of Ofsted is too large and wants its social care role work to be split into a separate inspectorate. Ms Spielman is due to take on the role of Her Majesty's Chief Inspector of Education, Children's Services and Skills (HMCI) when Sir Michael Wilshaw steps down at the end of the year.