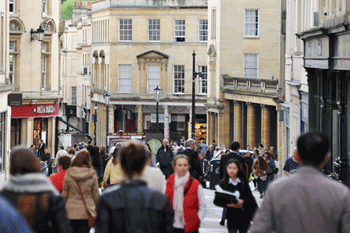 The Government has been defeated in its plans to overhaul Sunday trading laws, by 31 votes.
The Government had proposed given councils to the power to extend Sunday opening hours, but the plans had been criticised for failing to protect high streets from out-of-town stores and putting pressure on retail workers.
However, last night MPs rejected the proposals by 317 to 286 votes, with 27 Tories rebelling against their own party.
Planning minister Bradon Lewis had tried to address concerns before the vote by suggesting local authorities would be able to 'draw a red line' around town centres to ensure they benefit directly from the changes.
Cllr Neil Clarke MBE, chairman of the District Councils' Network (DCN) said: 'Local economic self-determination has to go hand in hand with progress towards genuine devolution.
'So with this in mind, the District Councils' Network is left disappointed that the Commons voted yesterday to deny local authorities the power to make local decisions on trading hours - decisions that would have taken local opinion into account.
'In this matter, Westminster doesn't know better than individual local authorities what works best for their communities and economies, and we believe councils should be given the right to set trading hours for themselves locally.'