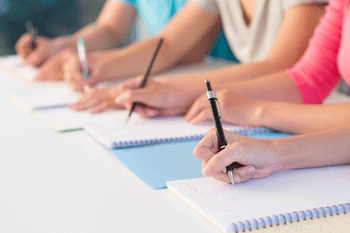 MPs are calling for urgent reforms to schools' funding formula to ensure disadvantaged pupils are not losing out at school.
A new report from the Public Accounts Committee into the impact of the Pupil Premium has revealed there is a wide variation in the amount given to schools. It warned some schools are receiving £3,000 a year more than others for each disadvantaged student.
The report said the funding has managed to narrow the attainment gap but said more consistency is required.
Chair of the committee, Meg Hillier, said: 'The Committee is very concerned the roll-out of Universal Credit will make it harder to identify children eligible to benefit from the Pupil Premium – and indeed, the department admits it still has no plan in place to address this. We are therefore asking for an update on its progress within six months,'
'We also want to see a clear timetable for the department to review the schools' funding formula which, at present, sees some schools receive about £3,000 a year more than others per disadvantaged pupil.
'Without progress on these points, the Public Accounts Committee does not believe disadvantaged pupils across the country can receive full value from Pupil Premium investment.'
A spokesman for the Department for Education said: 'It is encouraging that this report recognises the extent to which the Government has been able to narrow the attainment gap between disadvantaged pupils and their peers.
'We are determined to ensure every child, regardless of background, is given an education which allows them to realise their full potential and we are committed to do more to tackle educational inequality. We will now consider the findings of the Public Accounts Committee carefully and respond later this year.'