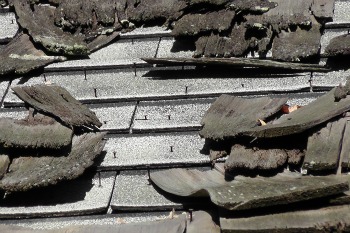 A cross-party group of MPs have called for the eradication of all the remaining asbestos in Britain.
A report by the all-party parliamentary group on occupational safety and health calls for regulations requiring the safe, phased and planned removal of all the remaining asbestos in Britain.
The parliamentary group found asbestos is still a serious threat. This year, according to official figures, 5000 people in Britain are likely to die prematurely as a result of asbestos exposure. This is around three times the number of road accident deaths.
The TUC has welcomed the report and its recommendations. TUC general secretary Frances O'Grady said: 'The effects of exposure to asbestos at work continue to cause thousands of deaths every year. Yet asbestos is still with us in around half a million workplaces and public buildings across the UK. As a result, more than 15 years after the use of asbestos was banned, hundreds of thousands of workers are still put at risk of exposure every day.
'The proposal from the all-party group for the safe removal and disposal of asbestos from all workplaces and public buildings,' he continued, 'is the only way of ensuring that future generations do not have to live with the continuing legacy that asbestos will leave unless action is taken now.'