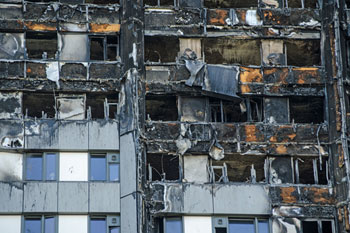 MPs have urged the Government to provide more details on its new building safety proposals to prove they 'have teeth'.
In a new report, the Housing, Communities and Local Government Committee warns there are significant gaps in how the new regime would operate in practice. It called on the Government to provide much more detail when it publishes the final Building Safety Bill.
The report also said the draft legislation fails to provide sufficient protection against leaseholders paying the bill for to remove existing fire safety defects.
Chair of the committee, Clive Betts, said: 'As it stands, there are still questions over how the broad framework set out in the draft Bill will operate in practice. Key definitions remain unclear and responsibilities ill-defined. Before they bring the legislation back to the House of Commons these areas must be addressed in full.
'The Government must also bring an end to the ongoing uncertainty around who will pay the cost for the historic failures in the building safety regime.'