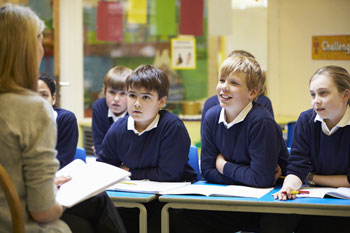 The chair of the education committee has called on the Government to do more to improve education standards in the north of England.
The chair of the committee, Robert Halfon MP, wrote to the secretary of state for education last week to find out what action was being taken to address the gap in education standards between the North and the South.
The letter was sent to Damian Hinds MP after the education committee had held a hearing which focused on a recent report from the Northern Powerhouse Partnership (NPP) into education.
'The NPP's report on 'Educating the North' lays bare the stark educational attainment gap between the North and other parts of England,' Mr Halfon said.
'This is particularly true for pupils from disadvantaged backgrounds, who at the age of 16 achieve an average Attainment 8 score of 6.5 points below that of their peers in London.'
He said the committee had concerns about skills, inequalities in educational attainment and social justice.
'The Government must now urgently spell out what action it is taking to narrow the attainment gap between the North and the rest of the country.'
Educating the North called for, among other things, an increase in Government funding for disadvantaged areas across the North. It proposes an initial £300m for early years education.